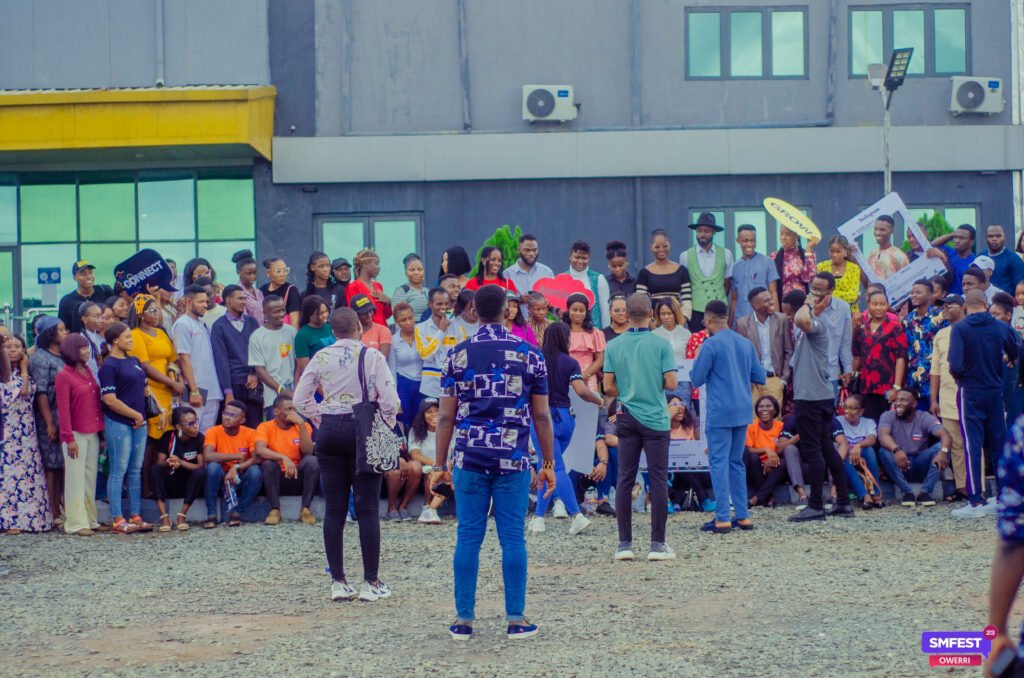 SMFEST 2023 is the perfect platform for connecting, innovating, and growing your network! This year's event promises to bring together a diverse group of professionals, entrepreneurs, and industry leaders, all eager to make meaningful connections and foster innovation.
We have compiled a comprehensive guide on effective networking to help you maximize this exciting opportunity. By following these tips, you'll be well-prepared to navigate the event, build strong relationships, and pave the way for growth and success in your endeavors.
8 Tips To Effectively Network at SMFEST 2023
At the core of growth is building your network. And big tech events like SMFEST offer you that platform. While it's great to afford a ticket and listen to the speakers and panelists, grabbing this unique opportunity to build your network is a great step to building your brand.
While walking up to people may appear daunting to introverts, these tips to effectively network at SMFEST 2023 is all you need to connect, innovate and grow.
#1. Define Your Goals
Before diving into Smfest 2023, take some time to reflect on your objectives. What do you hope to achieve during the event? Whether finding potential collaborators, seeking new business opportunities, or simply expanding your network, having a clear purpose will guide your interactions and make them more productive.
#2. Perfect Your Elevator Pitch
Your elevator pitch is your chance to make a memorable first impression. Craft a concise and compelling introduction that showcases your expertise, passion, and unique value proposition. Keep it succinct yet engaging, so you can confidently share it with anyone you meet.
#3. Be Approachable and Engaging
Approach networking with an open and approachable demeanor. Smile, maintain eye contact, and exude genuine interest in the people you meet.
Don't hesitate to initiate conversations, and when you do, ask open-ended questions to encourage meaningful discussions.
#4. Leverage Social Media
In the digital age, networking extends beyond face-to-face interactions. Utilize social media platforms like Twitter, LinkedIn, and Instagram to follow event updates, engage with fellow attendees, and amplify your presence. Use event hashtags and tag relevant speakers and participants to broaden your reach.
#5. Attend Workshops and Sessions
Participate in workshops, panel discussions, and breakout sessions. These events offer valuable learning opportunities and serve as excellent icebreakers for networking.
Be proactive in sharing your insights during Q&A sessions, as it can spark conversations with like-minded individuals.
#6. Seek Collaboration Opportunities
Networking isn't just about personal gain; it's about fostering mutually beneficial relationships. Look for opportunities to collaborate by sharing ideas, resources, or expertise.
Collaborations can lead to innovative projects and business growth.
#7. Follow Up and Stay Connected
After the event, don't let your connections fade away. Take the initiative to follow up with the people you met, expressing gratitude for their time and insights. Connect with them on LinkedIn or exchange emails to maintain the relationship.
#8. Offer Value to Others
Be generous with your knowledge and support. Offer to help others without expecting anything in return. You'll establish yourself as a valuable contact in your network by being helpful and supportive.
Conclusion
Like the popular catchphrase, "You go explain tire", imagine attending Smfest 2023 without networking. You go explain the tire, no evidence.
Smfest 2023 presents an exceptional opportunity to connect, innovate, and grow personally and professionally.
By following these tips on effective networking, you'll be equipped to make the most of your time at the event and beyond. Remember, building meaningful relationships is the foundation for success in any industry. So, go ahead, and seize the moment.