SMFEST is a platform that teaches its audience how to leverage the power of technology, social media, and innovation to advance their businesses, brands, and causes, by providing ideas, exposure, and insights that help people and businesses understand how to explore all the advantages of digitalization.
SMFest is driven by 3 main goals;
To create a physical space for an army of young persons on social media.
To utilize the forum to advance diverse creativities in the technological industry and other careers.
To reinforce positive values as a strategy for combating crime and deviance.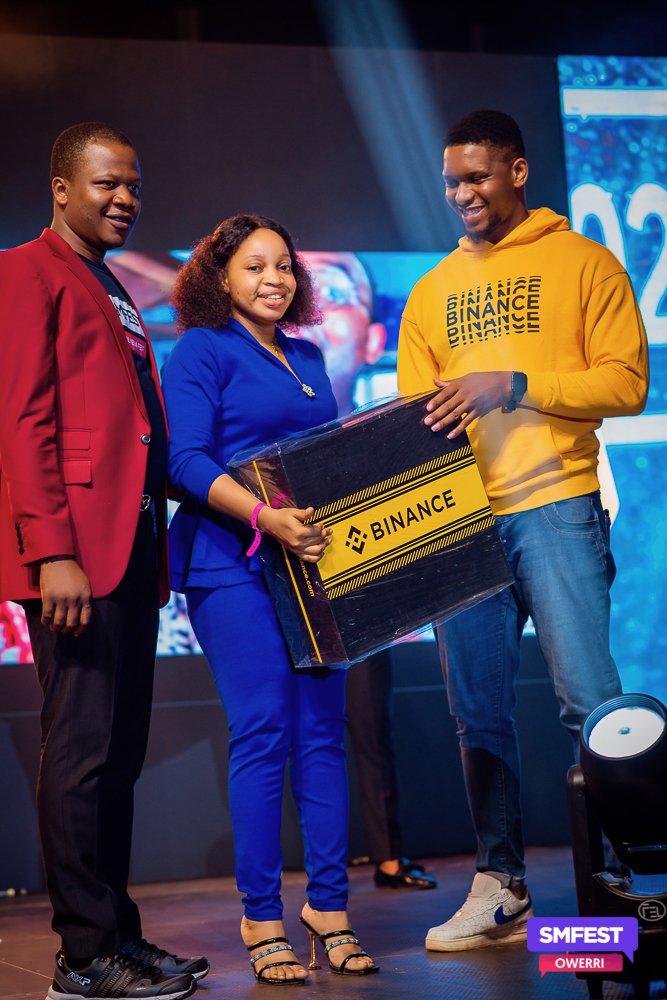 It is fair to conclude that the conference is a huge success! And it's all thanks to you. 
So many people have contributed in so many ways to turn this event into a smooth running one 
with lots of interesting teachings, and a good atmosphere for discussion and networking.
But first, I owe so much gratitude to my team and all the volunteers for pushing this vision with 
me to change the deleterious narrative that has enveloped the citizens of Imo state, particularly 
Owerri.
I thank all the sponsors for their generosity and interest in the conference. Thank you for trusting 
us with your brand, and believing in our vision.
To the most intellectual speakers, this event wouldn't be worth so much without all of your 
brilliant inputs. We can't say if we've really started the change we seek, but we can say that the 
impact of SMFestOwerri 2021 lies in the ideas you've shared with everyone of us today. For 
this,I am grateful.
To you the participants, thank you for gracing us with your presence. The success of this event 
is equally tied to you.
Like I said at the beginning of the event, SMFest Owerri was all just a puzzle laid bare before us, in dire need of frameworks and more flesh.But as we put in effort and time, we were able to create the big picture we've all seen here today.

Now, as we look forward to the next edition, the idea is once again laid bare, scattered, ill- defined, and somewhat vague.
But we are not discouraged. We did it now and we would do it again. In fact, we will keep innovating until Zion comes to our city.
So once again I want to say thank you to our esteemed speakers, sponsors, volunteers, participants, and vendors. We hope to see you in next year's edition. Have a pleasant evening.
SOCIAL MEDIA FEST!!!!
Connect, Innovate, and Grow…
SMFest is more than an event, it's an experience of a lifetime. Here's proof.